friday-techbytes-10-15-2022
The Weekly Bullet
Topics and projects I'm tracking or working on.
---
• Learning Bubble
After a bit of a bumpy start with some technical issues with Bubble, which they worked out for me, thank you Bubble support, I'm moving forward with the
Bubble Developer Bootcamp
training from
AirDev.com
. I haven't committed to one particular app I want to build yet, but I have several ideas I'm looking at. Right now I'm enjoying learning the development environment. More to come.
• Complete My Drawing
Diffuse The Rest
, one of many AI projects available on Hugging Face allows you to draw something, a stick figure, the shape of a house, or really anything, and Diffuse The Rest completes the drawing, giving you multiple versions to choose from.
Let's say you need an illustration of a hot cup of coffee for your blog or newsletter post. You simply draw a basic shape of what you're envisioning, add a text prompt and Diffuse The Rest will draw the rest. Download your new illustration and you're done.
Below are some examples. My drawing is on the left and the drawing Diffuse The Rest came up with is on the right. There were multiple versions to choose from too. I'm just showing one or two here.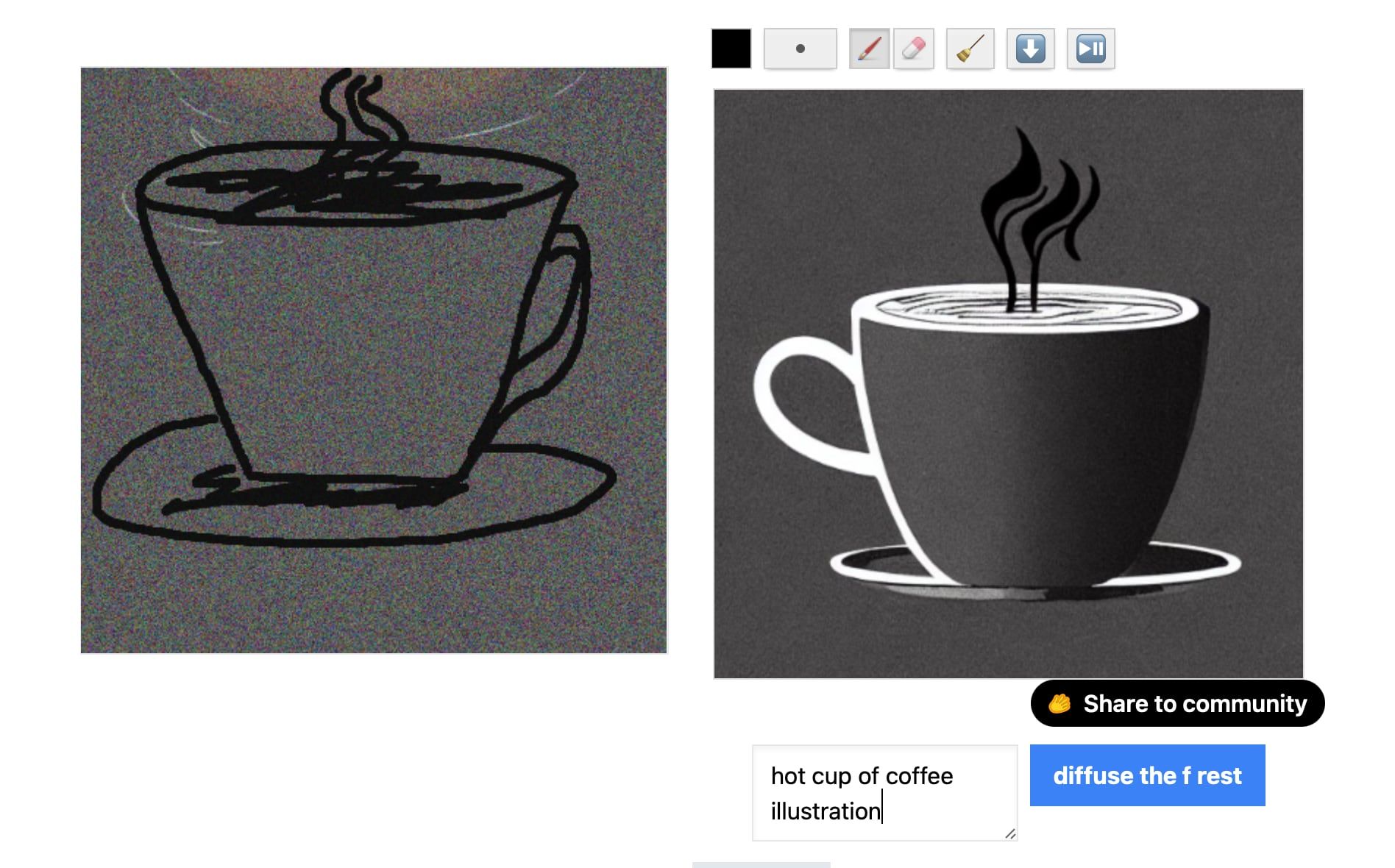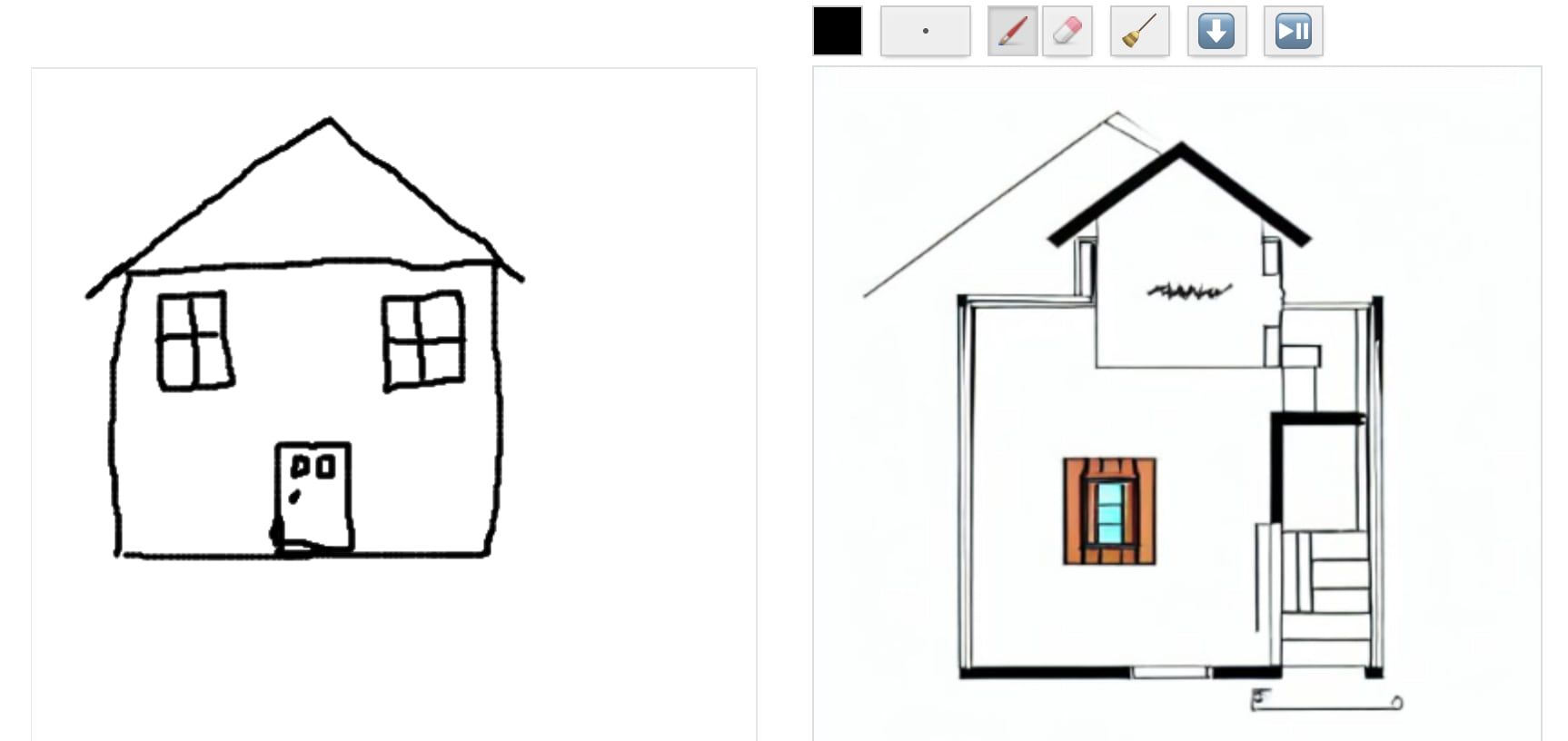 The cover photo used in this image is a great example of the possibilities of using Diffuse The Rest. The drawing idea I gave it to draw from is really not that great, but when combined with the text prompt the final drawing is usable. I could have continued to work with it and developed something even better.
Practical Use Case
One use case for this technology would be storyboarding. Imagine sketching out ideas for a client storyboard and then cleaning the drawings up with Diffuse The Rest. I think this could make an interesting no-code storyboarding application where you are presented with a blank storyboard series, the user sketches out rough starting ideas and the application completes the process. I think Bubble could easily handle this project. I don't think there's an API for Diffuse The Rest, so I'm not sure how I would make this.
• Glance Medium
Part of my job as a digital marketing manager was implementing and now managing our digital signage network of TVs distributed across 65 + TV screens located at various locations on Okinawa. Content marketing strategy on digital signage comes with its own unique challenges from the location of the TV to how long people dwell in the area to having to ruthlessly cut messaging down to something that can be read in a second or two, at best.
Most of us carry our own personal entertainment devices in our pockets, so even if you've installed TV signage in an area with high dwell time, you are still mostly getting only glances from viewers of your content.
OptiSigns
has an
AI option available
that ties in with a local camera attached to give you metrics on who, what, and when views are looking at your content.
This idea of "Glance Medium" was something I knew intuitively but hadn't labeled it as such until I recently I came upon an article discussing digital signage dwell time where the author used the term.
The idea and term immediately resonated with me but I think this term can be used for so much of the marketing signage littering our world, whether it's on a TV screen, billboard, or an ad on our smartphones.
I think browsing anything these days is 90% glancing or scanning and maybe 10% reading if that.
I want to test the AI options OptiSigns is offering. We are starting to see these pop up at convenience stores here in Japan and I would love ❤️ to see the reports they're getting.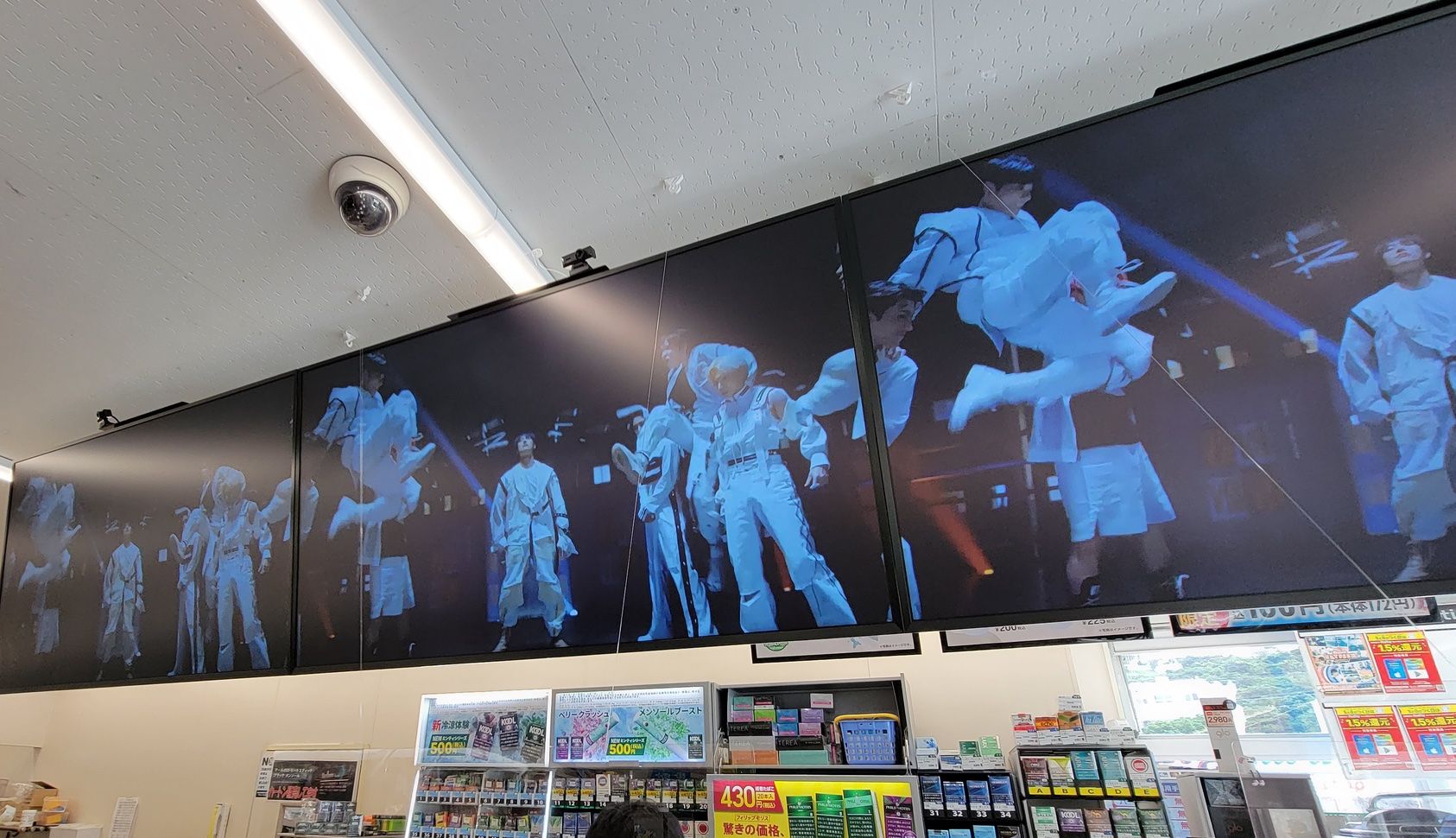 Thanks for stopping by,
TA
Coffee & Curiosity | Creative Technologist | Photographer | Mixing decades of business insight and tacit knowledge with philosophy and the latest in tech. Ever an early adopter, forever a student.